Chief Technology Officer
Brandt
McCool

.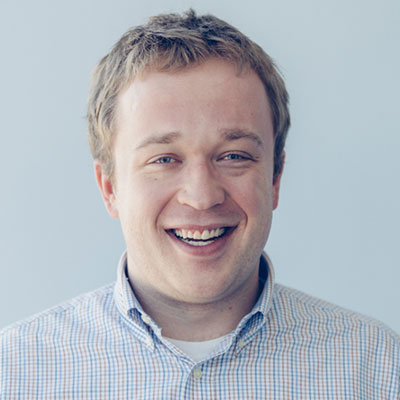 Brandt has been with the company since it opened its doors in the 2012 cycle racking up dozens upon dozens of victories for our clients. He holds the distinction of being New Blue's first hire and its resident jack of all trades.
He brings a unique skill set of design, analytics/data and production to our successful campaigns for New Blue's clients. He is noted for creating excellent, efficient, cost-effective and effective advertising and fundraising campaigns. At the forefront of the 2018 cycle's most competitive races, it was Brandt who was pivotal in helping secure victories for Tony Evers' gubernatorial race against Scott Walker in Wisconsin and for Rep. Kyrsten Sinema's historic victory in the Arizona Senate race. Since then he's led the charge on some of the biggest races that New Blue has been a part of.
Brandt has served on both statewide and congressional races as a digital director, field staff, finance staff and communications staff for Democratic candidates across the country. His hands-on experience on the ground has helped to propel his work with a true unique understanding of our clients.
Prior to New Blue, Brandt was the digital director for Lois Frankel for Congress in Florida and Jack Conway's Senate campaign in his native Kentucky and helped to raise millions of dollars online combined for those races.
Brandt has been recognized for his outstanding client work by Campaigns & Elections Reed Awards over multi-years, as well as a multiple time winner of the American Association of Political Consultant's Pollie and Reed awards. He has been a featured speaker and panelist at Netroots Nation, CampaignTech, and various campaign trainings across the nation.
Brandt holds the distinguished Kentucky Colonel honor in recognition of his noteworthy accomplishments and outstanding service to the state. He currently works out of the Washington, D.C. headquarters.