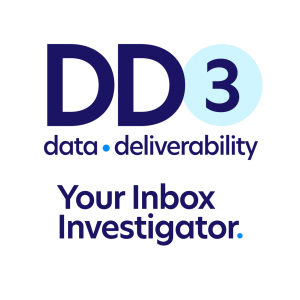 At New Blue Interactive, we pride ourselves on helping our clients run unique digital programs that connect with their members and create the foundation of long-term success. But running a good program isn't enough, you also need first to ensure your messages reach your audience. NBI has been known for over a decade as deliverability experts. DD3 ensures your messages reach who matters most – your members and potential donors.
MEET DD3:
NBI DD3 is a custom-built solution for Data Deliverability of the 3 elements that are critical to a successful program:
Data Hygiene
Data Protection
Data Monitoring
PREVENTING PROBLEMS BEFORE THEY HAPPEN
DD3 provides cutting-edge third-party monitoring of your spam score, IP and domain level scoring and evaluations, and reporting. Equally importantly, we monitor and advise on content to ensure deliverability. When threats emerge, DD3 includes immediate and corrective action that solves issues before they are problems.