Our clients sing our praises for keeping their campaign's authentic voice while still providing award-winning, dynamic communications that breakthrough and resonate with audiences to act.  We use the right message for the right audience at the right time.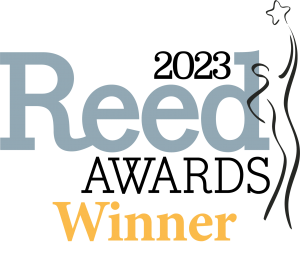 Why your digital firm should do your digital persuasion.
Your digital firm knows you, your voice, and your team and is uniquely positioned to integrate your digital persuasion into your overall digital strategy: mining opportunities, finding synergies, and optimizing resources. Most importantly, your digital persuasion firm should be digital-first and fluent in the pace, scope, and nuance of the data.
Digital Literacy.
Anyone can put data on a page, but are they qualified to interpret it? The power of reporting is not just to offer a snapshot of what has happened in the past, but to use it to guide your future decisions.
Why we do it better.
Digital is our focus, period. We don't have a digital team, we are the digital team. Our stable of talented innovators come from a myriad of backgrounds – from campaigns, traditional media, and non-profits – giving us a balanced and holistic perspective, all focused on your digital success.
How we do it better.
The Technology
We have made a quarter of a million dollar investment in reporting which means that you have relevant, timely, and transparent information at your fingertips. Our investment in our automated reporting dashboards reflects our commitment to delivering the most accurate and insightful information to guide data-driven decisions for your success.
Our in-house NBI Network delivers best in the market results for programmatic aggregation over multiple in-house DSPs. Combined with our razor-sharp reporting, the NBI Network optimization capabilities are unparalleled in the field.
The Expertise
Our NBI Digital Persuasion team are experts in contextualizing the results for decision-makers. Owing to our success in previous cycles, we've expanded our ads team to not only meet the demand for our highly acclaimed persuasion work but to innovate, refine, and optimize into future cycles.

The Methodology
NBI Digital Persuasion is the tool for the post-cookie world. Our targeting approach uses voter targeting as a jumping off point and integrates contextual and interest targeting to make sure that we don't leave voters on the table. By using universal ids, find our targets where they are instead of where we want them to be.
The Work
Our award-winning work experience spans the range from multi-million dollar independent expenditure campaigns (Collective PAC, Brady PAC, ACLU, and more) to working with candidates up and down the tickets and with state parties and caucuses. Your media plan is customized to the needs of your audience, delivering change, action, and engagement so you can make good happen.
Influencer campaigns
Awareness campaigns
Spanish First campaigns
Separated GOTV Campaigns
Direct Mail Chase
Rapid Response campaigns