Vice President of Advertising and Acquisition
Arielle
Einstein

.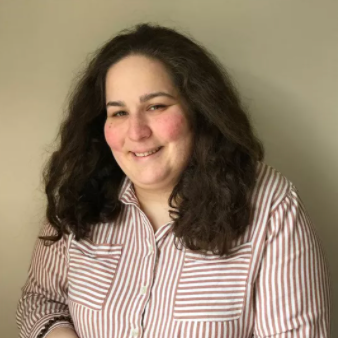 Arielle is an advertising specialist whose career has focused on grassroots fundraising, online advocacy and persuasion advertising for various corporate, non-profit and political clients. She is driven by her desire to promote Democratic causes and has led successful online community building and get out the vote efforts in that arena.
Arielle brings a high level of experience to digital outreach and advertising. She is adept at leveraging media channels for political outreach for small, medium and large budgets. Arielle has vast experience at creating, deploying and optimizing digital media campaigns across platforms to achieve best performance. She was a panel moderator at the AAPC Pollie Conference in 2021 for the panel, "Digital Trends in Fundraising: How Online Donors Have Changed Campaigns."
Prior to joining New Blue, Arielle worked for several digital marketing and public affairs firms, a polling firm and Democratic political campaigns. In 2014 she helped run the independent expenditure campaigns for the Democratic Congressional Campaign Committee.
Arielle is a proud Michigander and graduate of the College of Wooster. On the weekends you can find her watching whatever Detroit sports game is happening or exploring the pacific northwest. She currently resides in Seattle with her husband, Jonathan, and dog, Homer.