Account Director - Texting
Ahmed
Champion

.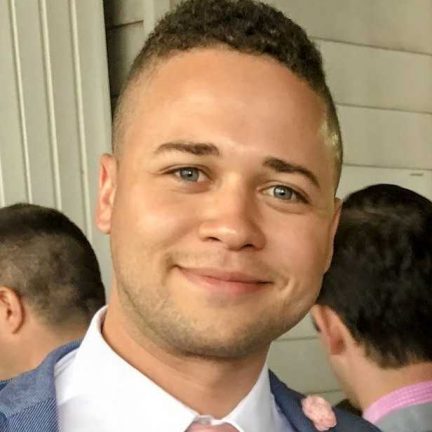 Ahmed Champion brings his corporate and political experience to NBI, focusing on one of the fastest growing channels in communication and fundraising.
In his career, there are few parts of digital campaigns he's not been involved in. Getting his start during the 2016 cycle, he quickly moved from production responsibilities to leading design language overhauls and finally managing SMS campaigns for an entire firm.  As the Account Director – Texting at NBI, Ahmed is a digital fundraising specialist with a focus on SMS campaigns and digital asset creation.  "There's never been a more important time to reach people where they are – their phones. I'm beyond excited about the opportunity to do this at NBI."
Ahmed was raised on a farm in eastern Ohio, and is a graduate of West Virginia University. Outside of work you can find him riding his longboard, creating visual effects projects, defending the honor of Carly Rae Jepsen, or being an obnoxious Ohio State football fan.