Chief of Staff
Tess
Troha-Thompson

.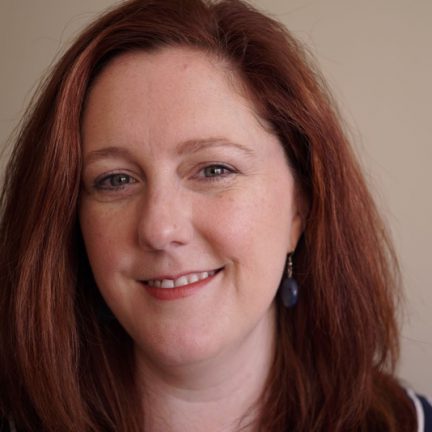 Tess joined New Blue Interactive in 2016 with a wide breadth of political, strategic, and managerial experience from her campaign management and Capitol Hill background. She is expertly skilled at engaging people and building coalitions.
An integral part of our senior leadership team at New Blue, Tess manages our team, oversees professional staff development and leads award-winning client teams leading digital fundraising and engagement strategy for candidates and non-profits.
For over a decade, Tess served in management, fundraising, field and political roles in multiple Congressional campaigns, as well as Deputy Campaign Manager for Mark Schauer for Governor (MI) in 2013.
Tess also served in legislative, political and operational roles for multiple Members of Congress, including Director of Operations and Legislative Aide for Congresswoman Louise Slaughter (Rochester, NY) while Ranking Member of the prestigious House Rules Committee.
Tess has been recognized for her outstanding client work by American Association of Political Consultants (AAPC) Pollie Awards winning Gold for her work with the National Women's History Museum. Additionally, she has served as a panelist at multiple industry events including CampaignTech and the AAPC's The Power of Women Panel.
An Illinois native, Tess got her start interning for Senator Dick Durbin and working in public affairs in Chicago. She is a Magna Cum Laude graduate of the University of Rochester in New York, and a member of Phi Beta Kappa Honor Society.